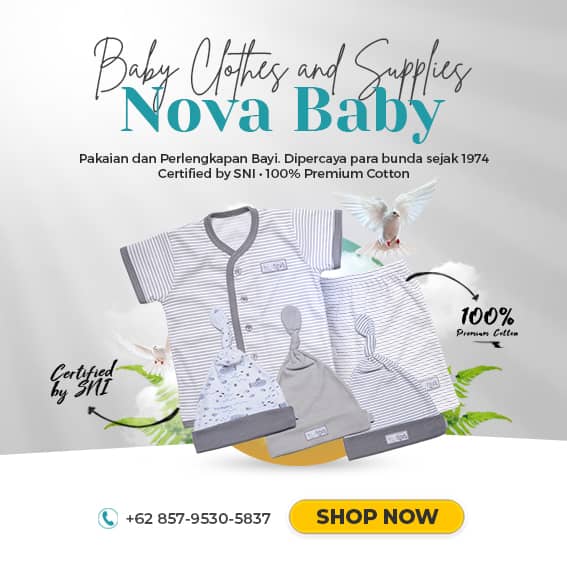 Nova Baby adalah produsen pakaian dan perlengkapan bayi yang telah beroperasi sejak 1974. Dengan kualitas produk 100% katun premium asli dan telah bersertifikasi SNI. Nova ingin memanfaatkan media sosial Instagram untuk menjangkau pasar ibu-ibu yang aktif di media sosial.
Meningkatkan strategi pemasaran digital guna mendukung performa penjualan produk Nova Baby Wear

Membangun branding produk yang kuat melalui facebook & instagram

Menampilkan visualisasi kualitas produk secara menarik & kreatif

Menjangkau audience facebook & instagram secara lebih luas

Menjalin hubungan & berinteraksi dengan audiens

Meningkatkan followers Instagram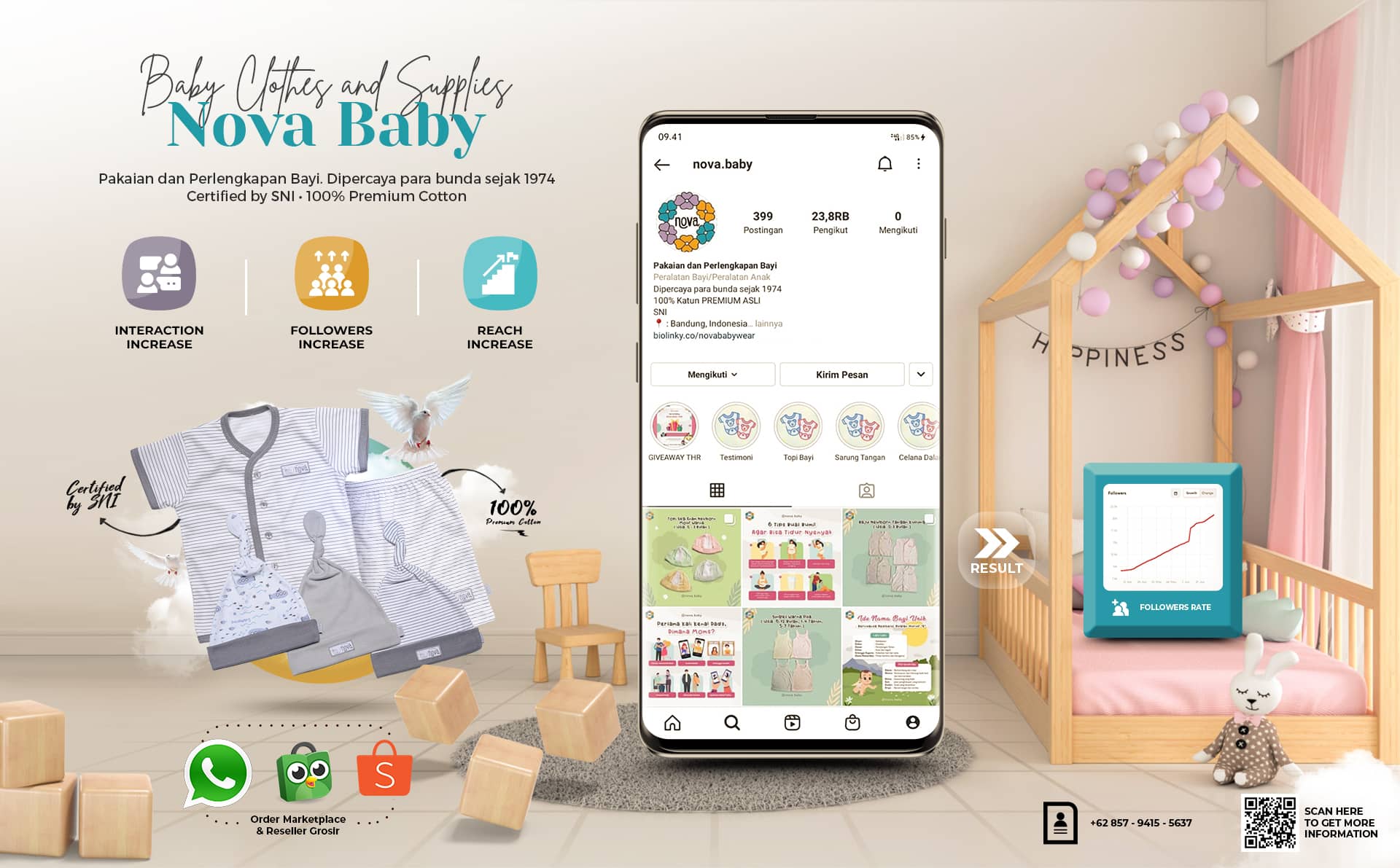 Memberikan konten mengenai informasi seputar info / mitos bumil, konten interaktif yang relate dengan keadaan Moms serta konten referensi ide unik nama bayi.

Memberikan konten yang mempersuasi audiens untuk memberikan tanggapan atau respon, sehingga diharapkan dapat meningkatkan interaksi, yaitu konten interaktif dan intermezzo

Memberikan apresiasi kepada followers, dengan repost stories testimoni mereka, ikut komentar, dan memberikan like komentar. Hal ini memberikan peningkatan "trust" dan meningkatkan Engagement Rate dan followers juga.

Aktif memanfaatkan fitur instagram story, konten berupa repost feed, mengadakan poling, kuis, dll.

Memanfaatkan highlight instagram
Ready to Create Successful Brand?
Feel free to discuss your brand project with us!
Let's Talk
Diskusikan goals digital marketing Anda dengan kami. Tim digital strategist kami dengan senang hati akan membantu Anda.