PT Indocipta Wisesa merupakan perusahaan manufaktur yang memproduksi pelapis dan perekat berkualitas untuk berbagai kebutuhan arsitektur
Project Details
Website company profile Milan Coating didesain minimalis, detail, dan informatif untuk memberikan kesan yang profesional dan berkualitas kepada para pengunjung website. Menu yang ditampilkan lengkap dan mudah diakses untuk memenuhi kebutuhan informasi serta memberikan user experience yang memuaskan.
Project Type
Company profile website design & development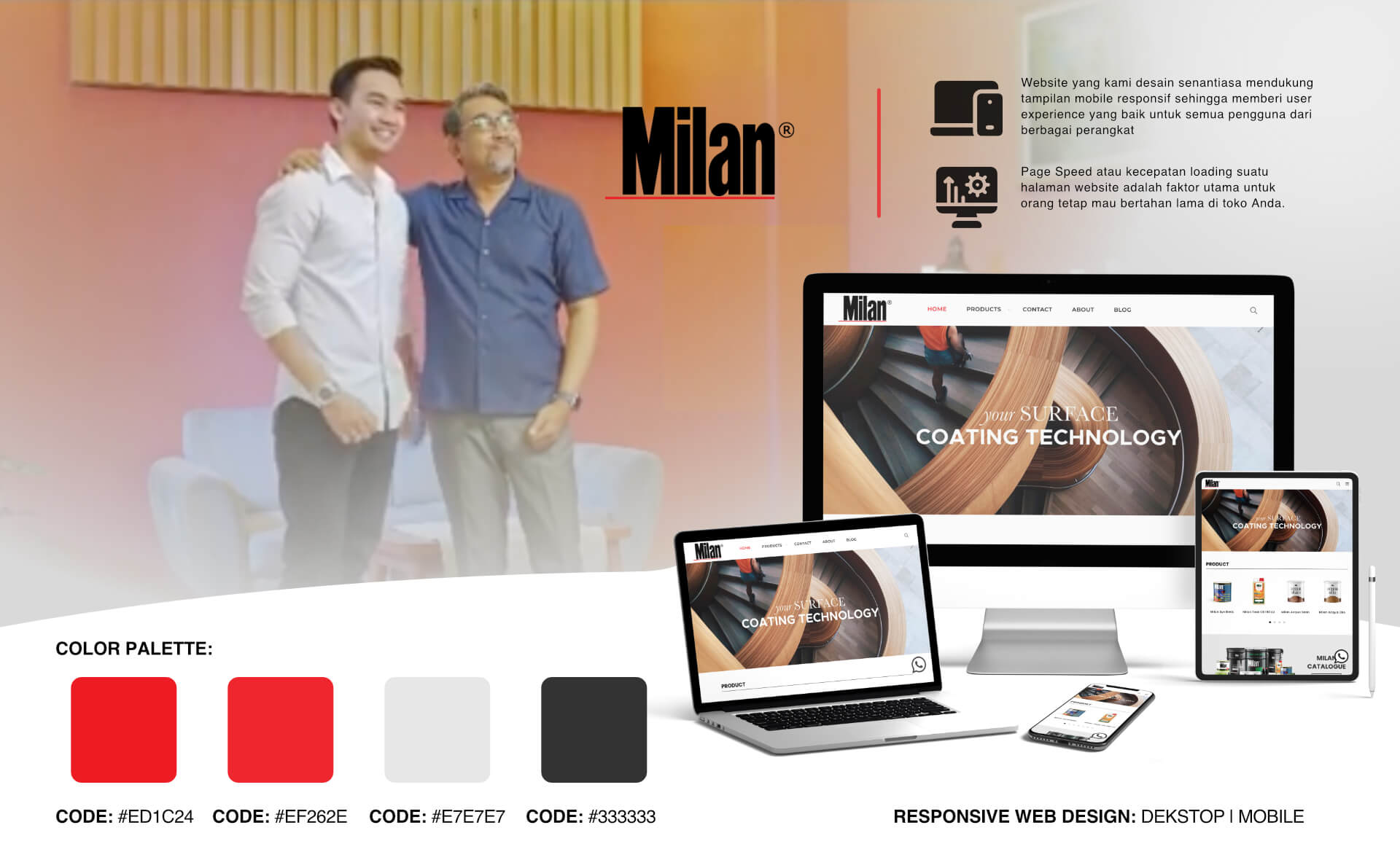 Ready to Create Successful Brand?
Feel free to discuss your brand project with us!
Let's Talk
Diskusikan goals digital marketing Anda dengan kami. Tim digital strategist kami dengan senang hati akan membantu Anda.