PT Synus Tonerindo Prima merupakan perusahaan spesialis dibidang manufaktur dan remanufaktur cartridge printer laserjet, inkjet, dan dot matrix sejak 1991 di Kota Semarang. 
Project Details
Website Synus didesign untuk mendukung proses transaksi secara online, memudahkan pelayanan untuk pelanggan yang berada diluar Kota Semarang, serta memfasilitasi kebutuhan informasi bagi calon pelanggan. Website sudah dilengkapi dengan konten informasi produk, fitur add to cart dan check out.

Project Type
Online shop website design & development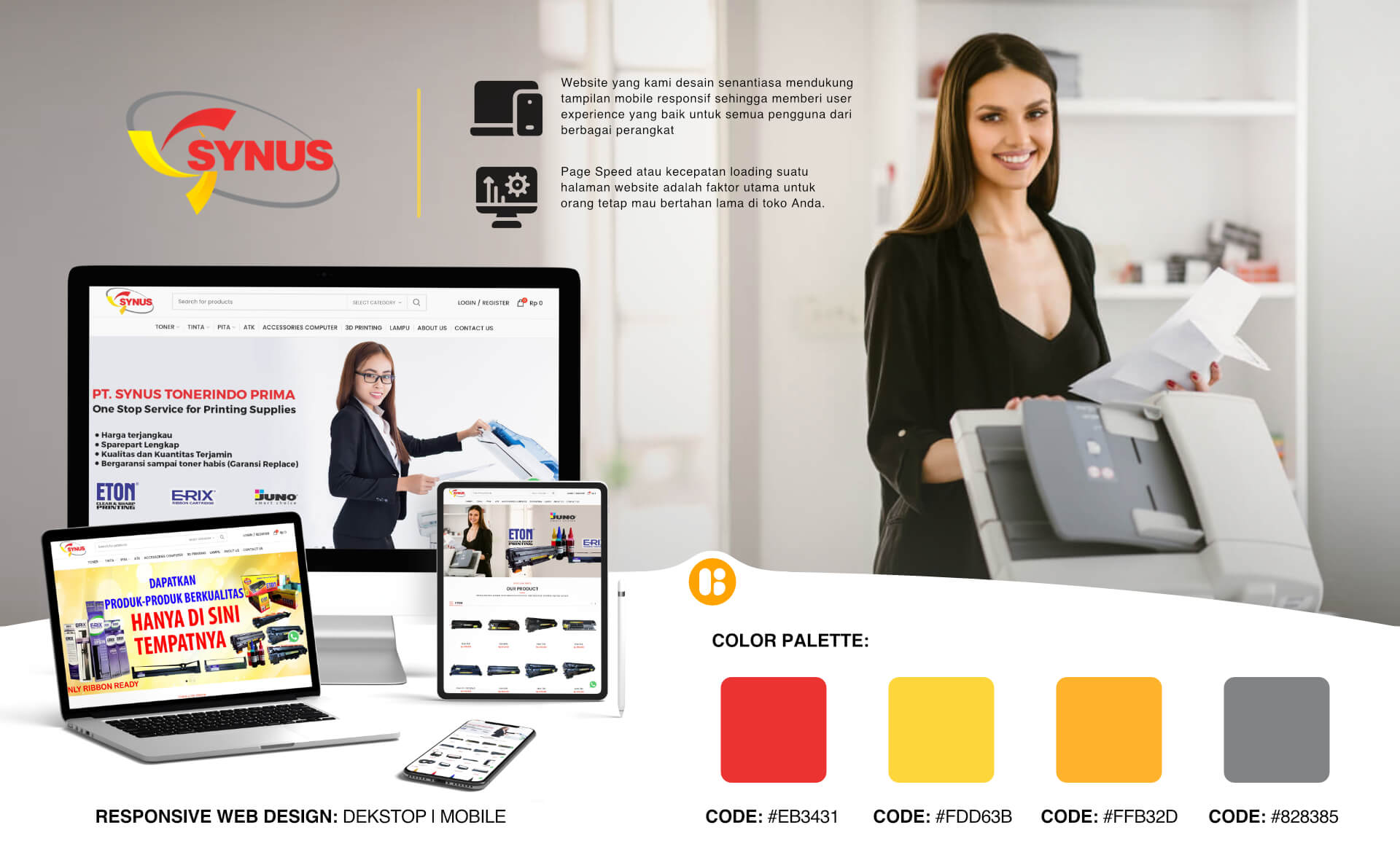 Ready to Create Successful Brand?
Feel free to discuss your brand project with us!
Let's Talk
Diskusikan goals digital marketing Anda dengan kami. Tim digital strategist kami dengan senang hati akan membantu Anda.