RBA Furniture merupakan perusahaan yang memproduksi berbagai perabotan dan furnitur. Berbasis di Semarang, RBA Furniture telah melayani kebutuhan pasar nasional. RBA Furniture juga ingin mengembangkan pemasaran produknya hingga keluar negeri.
Project Details
Website company profile RBA Furniture didesain dengan konsep elegan dan informatif. Menampilkan gambar-gambar furnitur yang telah diproduksi dan dipasarkan, responsive diakses melalui berbagai device, serta menampilan penjelasan dengan bahasa inggris supaya mampu memberikan kesan profesional, user friendly bagi target market internasional.
Project Type
Company profile website design & development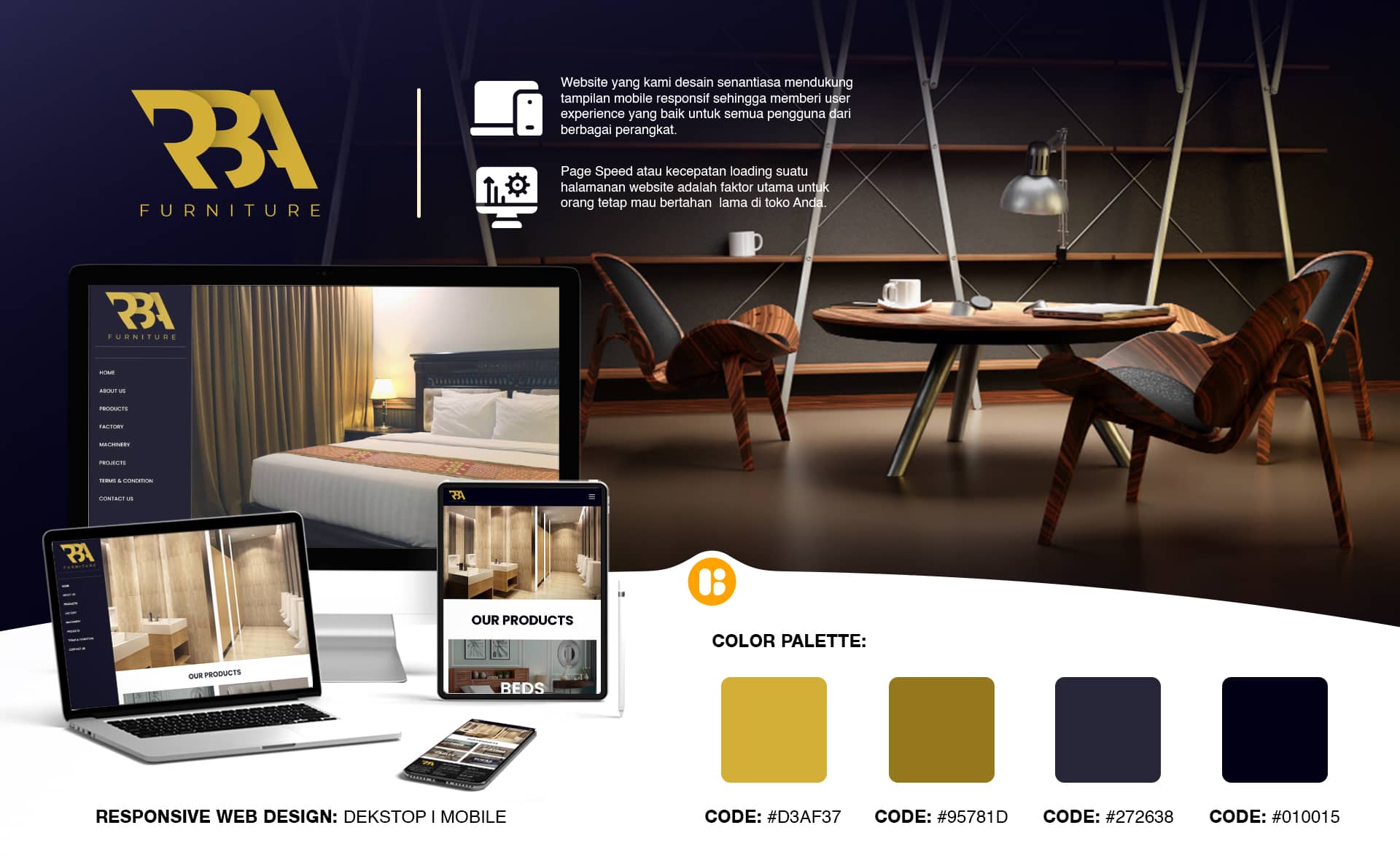 Ready to Create Successful Brand?
Feel free to discuss your brand project with us!
Let's Talk
Diskusikan goals digital marketing Anda dengan kami. Tim digital strategist kami dengan senang hati akan membantu Anda.