PT Arhadi Fajar Perkasa merupakan perusahaan dibidang mekanik dan elektrik yang menawarkan produk dan layanan kelistrikan.
Project Details
Website PT Arhadi Fajar Perkasa didesign dan diisi dengan tampilan dan konten seputar detail produk, layanan, serta hasil pekerjaan atau portofolio yang sudah pernah dikerjakan oleh PT Arhadi

Project Type
Company Profile website design & development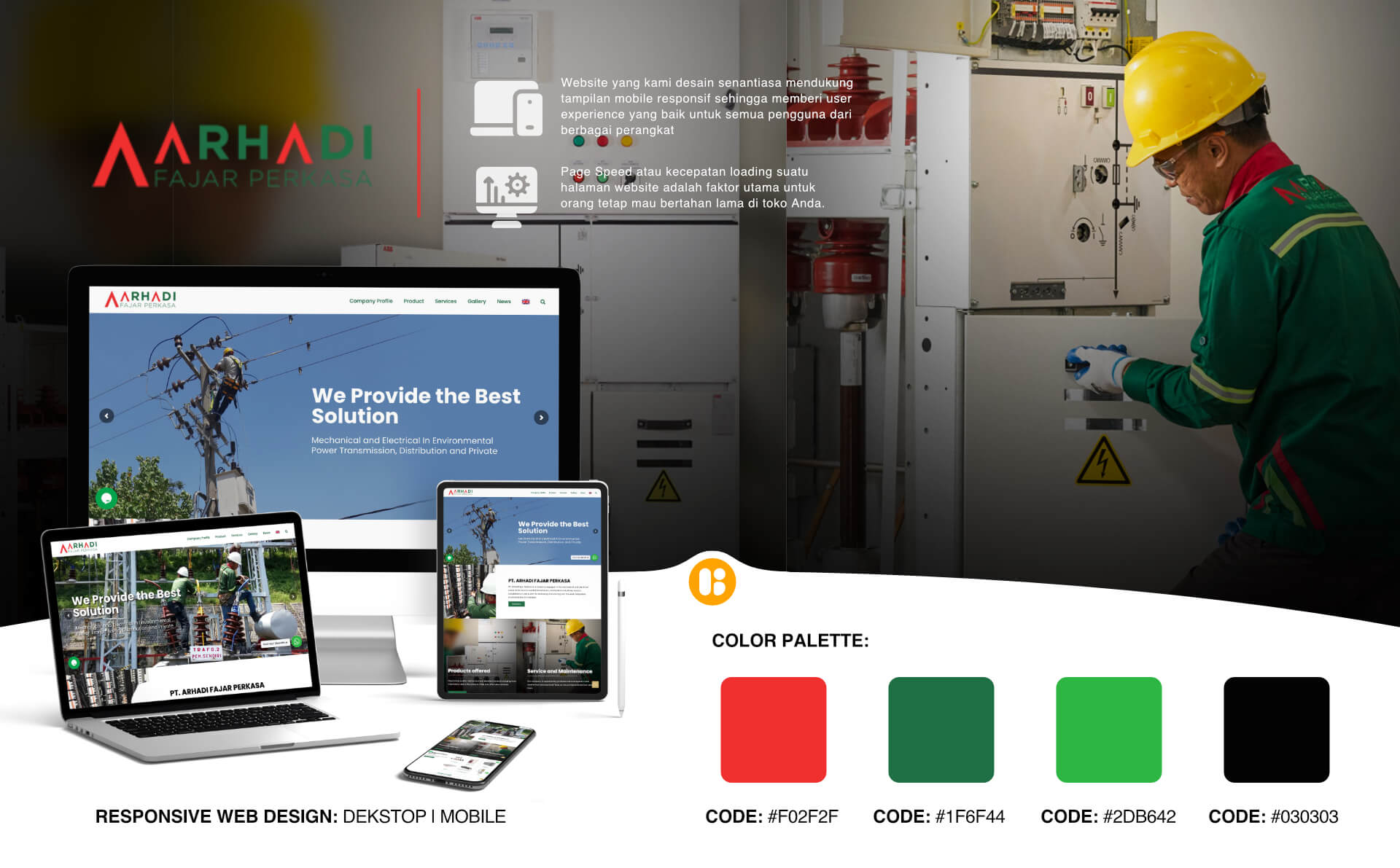 Ready to Create Successful Brand?
Feel free to discuss your brand project with us!
Let's Talk
Diskusikan goals digital marketing Anda dengan kami. Tim digital strategist kami dengan senang hati akan membantu Anda.