Aqualux merupakan perusahaan distributor water purifier air minum yang memiliki cabang diberbagai daerah pulau Jawa, Bali, Sulawesi, hingga Kalimantan.
Project Details
Website Aqualux Central diadakan untuk memenuhi kebutuhan informasi bagi calon pelanggan dan pelanggan mereka yang ingin mengetahui detail produk Aqualux dari berbagai cabang didaerah. Sehingga website didesign dengan tampilan detail produk dan fitur menu cabang, supaya calon pelanggan dapat mengakses sesuai kebutuhan dan yang terdekat dengan daerah mereka.

Project Type
Company profile website design & development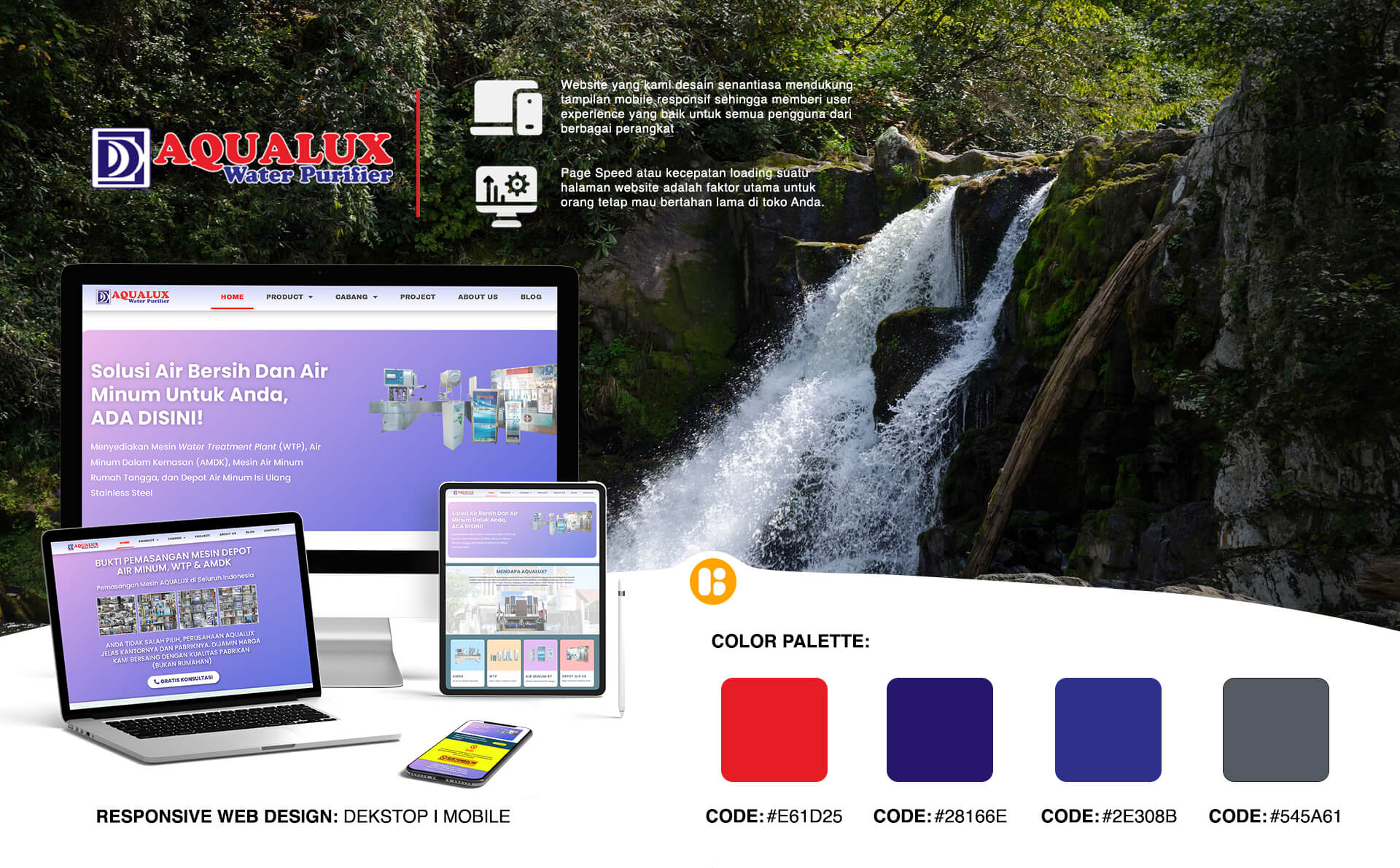 Ready to Create Successful Brand?
Feel free to discuss your brand project with us!
Let's Talk
Diskusikan goals digital marketing Anda dengan kami. Tim digital strategist kami dengan senang hati akan membantu Anda.