Citraland BSB City merupakan kawasan hunian di Semarang yang mengusung konsep harmony in green living. Dikembangkan oleh Ciputra Group, hunian di kawasan CItraland BSB City menawarkan gaya hidup mewah, lingkungan yang bersih, sehat, dan hijau,modern, serta aksesnya mudah. Cocok untuk tumbuh kembang anak dan tempat istirahat bagi seluruh anggota keluarga.
Project Details
Website Citraland BSB City didesign untuk keperluan marketing, mempromosikan kawasan hunian BSB yang recomended untuk dibeli. Tampilan website menampilkan masterplan dan apa saja yang dibangun. Bahkan ada fitur menu virtual tour untuk memberikan pengalaman kepada para user yang tertarik dengan produk CItraland BSB City.

Project Type
Company profile website design & development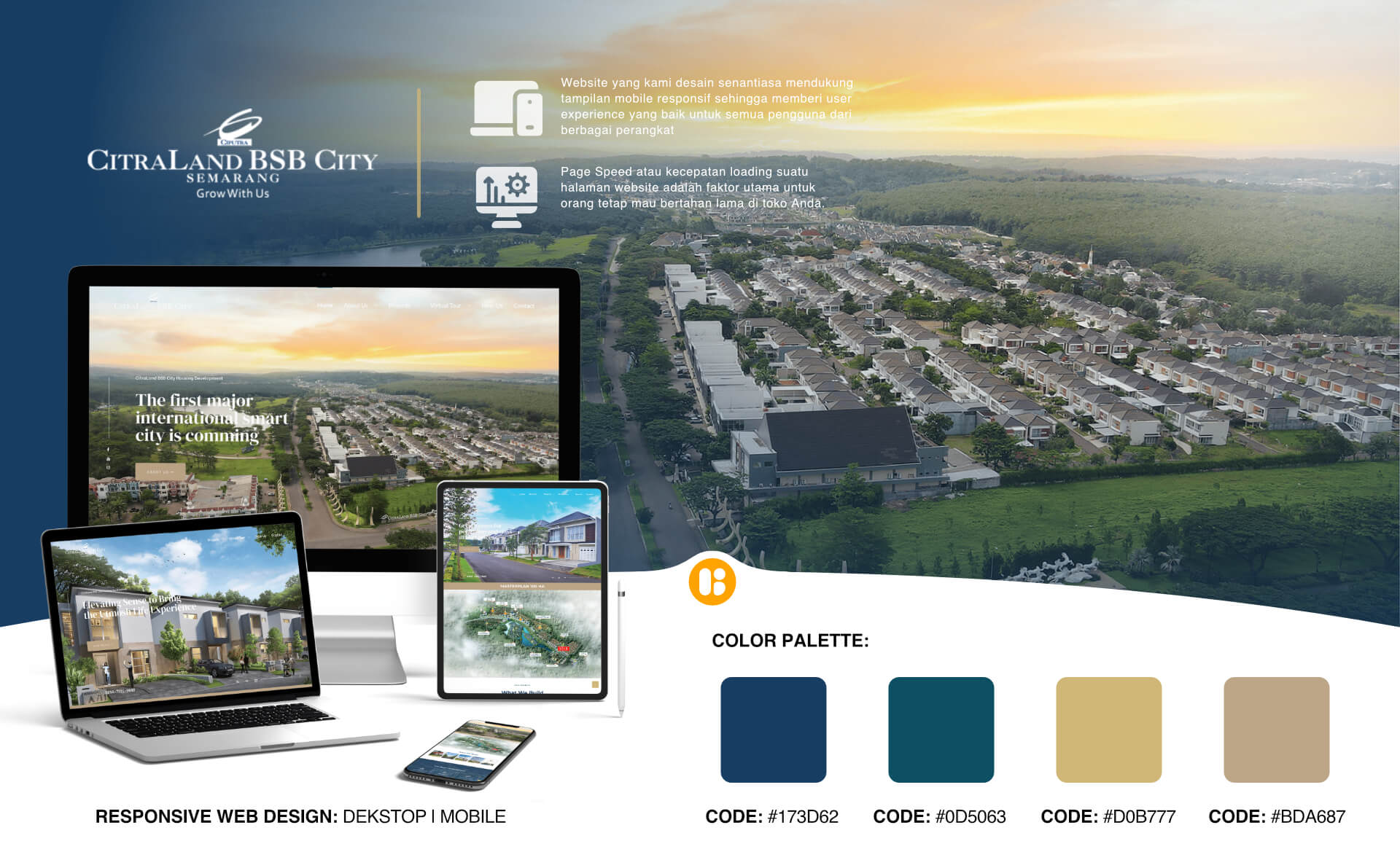 Ready to Create Successful Brand?
Feel free to discuss your brand project with us!
Let's Talk
Diskusikan goals digital marketing Anda dengan kami. Tim digital strategist kami dengan senang hati akan membantu Anda.