Corsica Granite merupakan penyedia granite tile dengan berbagai variasi ukuran dan tipe yang cocok untuk diaplikasikan ke lantai maupun dinding
Project Details
Website Corsica Granite didesain elegan, informatif, dan bertujuan untuk memberikan user experience yang memuaskan. Dilengkapi dengan menu "application" supaya pengunjung website dapat mencoba / memperoleh gambaran saat granite tile pilihannya dipasang pada suatu ruangan.
Project Type
Company profile website design & development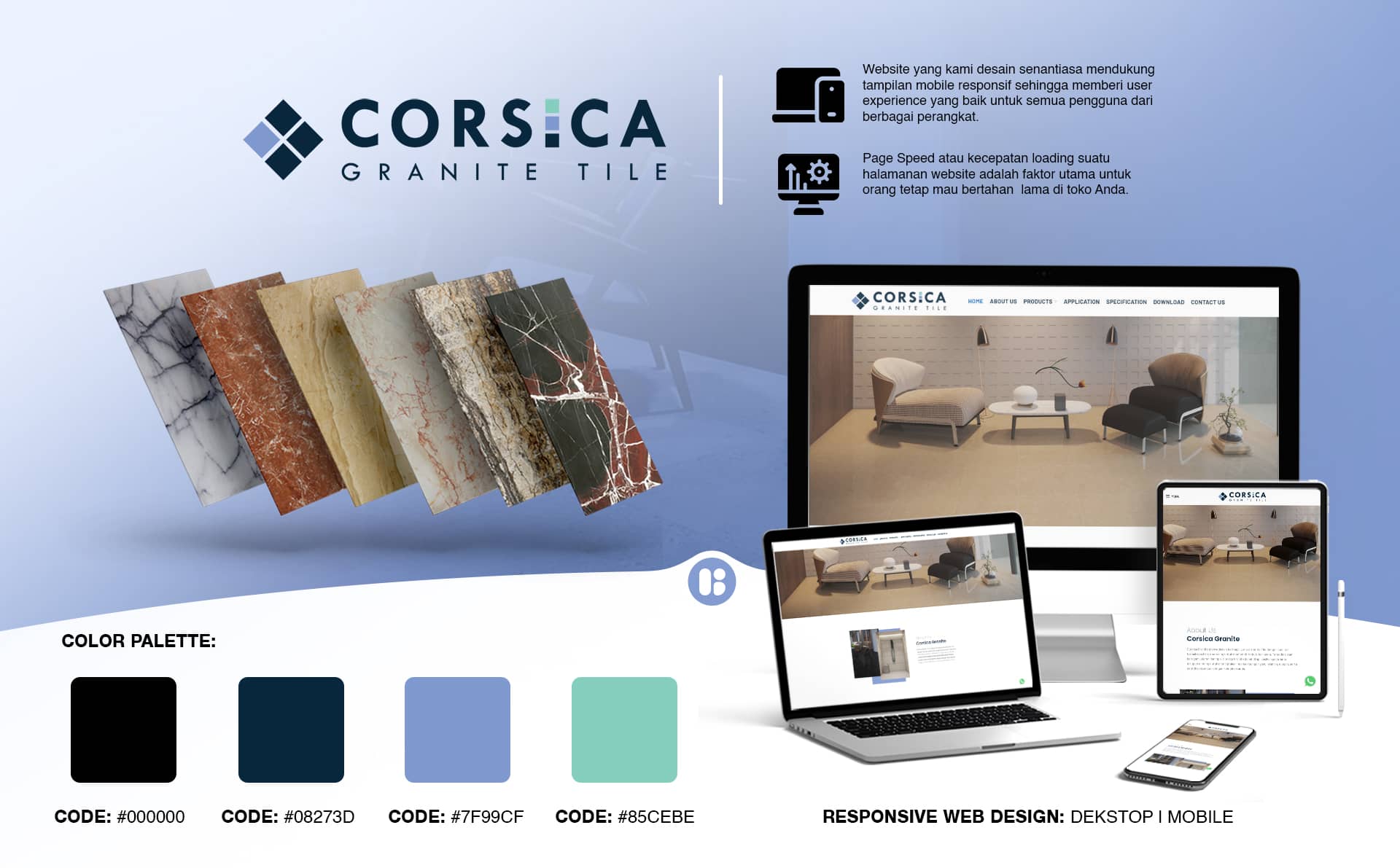 Ready to Create Successful Brand?
Feel free to discuss your brand project with us!
Let's Talk
Diskusikan goals digital marketing Anda dengan kami. Tim digital strategist kami dengan senang hati akan membantu Anda.