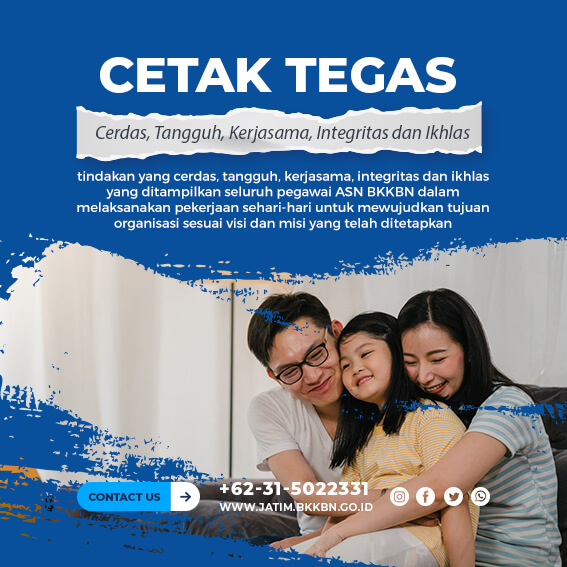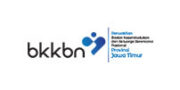 BKKBN PROVINSI JAWA TIMUR
Perwakilan BKKBN Provinsi Jawa Timur memiliki visi untuk menjadi lembaga yang handal dan dipercaya dalam mewujudkan penduduk tumbuh seimbang dan keluarga berkualitas. Melalui media online, Bkkbn Provinsi Jawa Timur ingin mensosialisasikan campaign dan program-programnya secara lebih luas dan spesifik kepada masyarakat Jawa Timur.
Sosialisasi program-program Bkkbn Provinsi Jawa Timur secara lebih cepat, luas, dan tertarget untuk masyarakat di Jawa Timur

Menciptakan kesadaran masyarakat Jawa Timur terhadap pentingnya mewujudkan keluarga berkualitas

Menciptakan kepercayaan masyarakat Jawa Timur terhadap Bkkbn Provinsi Jawa Timur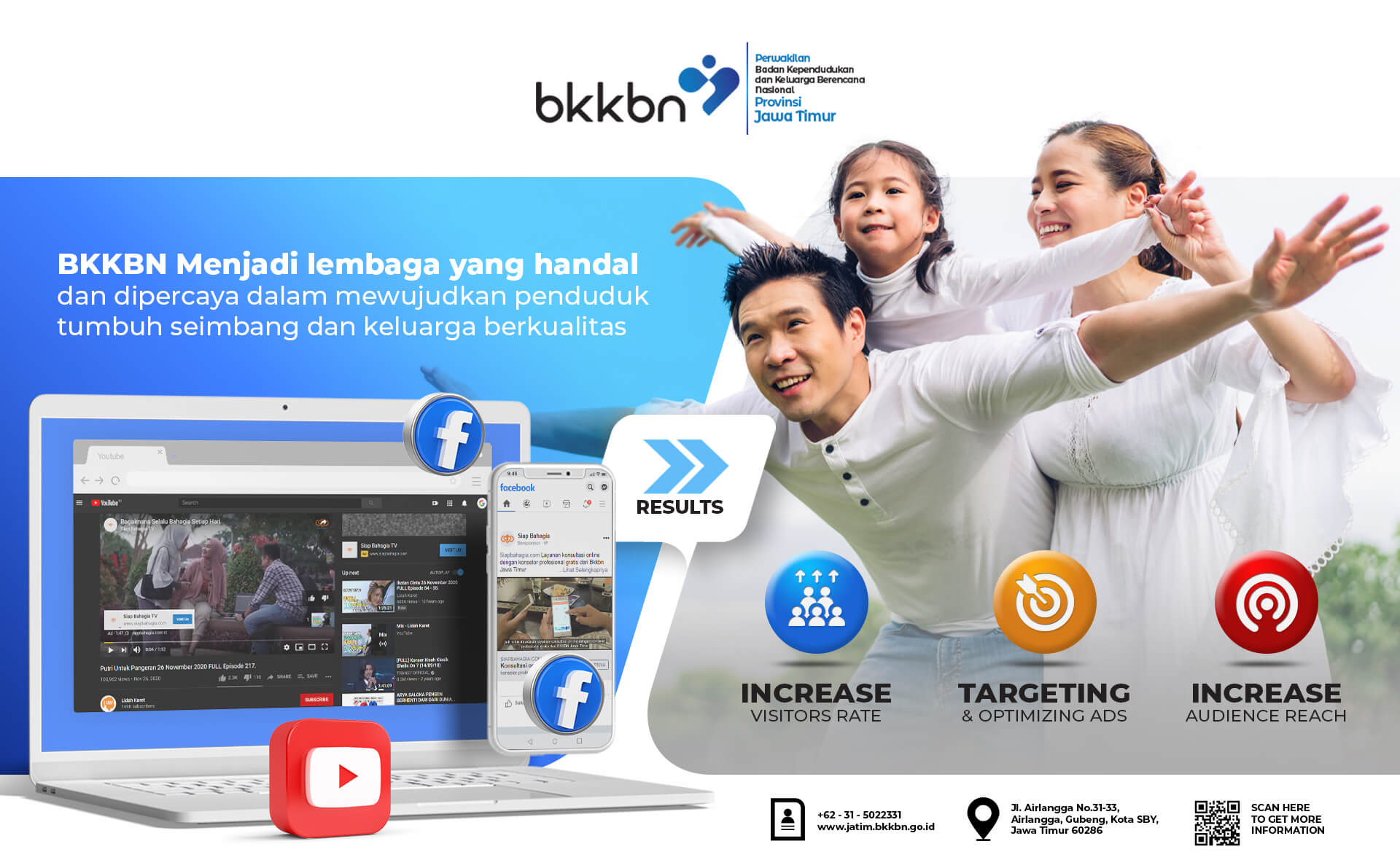 Meningkatkan publikasi program-program yang diadakan oleh Bkkbn Provinsi Jawa Timur melalui iklan youtube dan facebook

Mengarahkan iklan ke landing page Bkkbn Provinsi Jawa Timur guna meningkatkan kunjungan

Menargetkan & mengoptimalkan penayangan iklan di wilayah Jawa Timur

Meningkatkan kualitas materi / video publikasi supaya mampu menyampaikan key massage secara efektif dan memperoleh perhatian audience yang menonton iklan Bkkbn Provinsi Jawa Timur
68.500+
Youtube Video Views
100.000+
FB Audience Reach
Ready to Create Successful Brand?
Feel free to discuss your brand project with us!
Let's Talk
Diskusikan goals digital marketing Anda dengan kami. Tim digital strategist kami dengan senang hati akan membantu Anda.